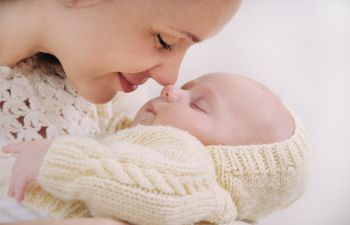 Birthmarks can appear on your child at birth or within a few weeks later. You may notice the birthmark grow in size over time or fade away. There are times that birthmarks can cause concerns that require either treatment or removal. These birthmarks can create serious health conditions that can significantly impact a child's physical and emotional well-being. Here are the three main reasons to consider surgery for your child's birthmark.
Reduce Physical Impairment and Malfunctions
A child's birthmark can create medical concerns such as excessive bleeding, organ impact and restricted movement. Some birthmarks can grow around the eyes and affect vision by physical impairment of the eyelid. Dilated blood vessels from birthmarks can create eye pain and eyeball pressure. This can lead to cognitive malfunctions and impaired brain tissue development, depending on the severity of symptoms. Surgical treatment may be required to help restore full function of these medical issues.
Restore Self-Esteem
Your child's birthmark may appear in a highly noticeable area such as the face, arms and legs. Some birthmarks can cover large areas or look like bruises and skin stains. This can become a source of ridicule or embarrassment from other children, impacting self-esteem and confidence. Surgical removal can address these aesthetic concerns to help protect overall mental health.
Decrease the Risk of Skin Damage
With certain types of treatments such as medications or laser therapy, your child's birthmark may create damage to healthy skin tissue as it shrinks. Certain hemangiomas can create a wrinkled and papery texture to the skin. Birthmarks on the scalp can lead to the progression of bald spots. Surgery can help prevent skin disfigurement and minimize scarring.
Treatment Options for Your Child's Birthmark
There are a few treatment options available to address any concerns with your child's birthmarks. Dr. Levitin at Vascular Birthmark Center may be able to recommend medical treatments in place of surgery, depending on your child's needs. As a father whose daughter required surgical treatment for a large hemangioma, Dr. Levitin understands your unique situation as a parent and offers compassionate and customized care for the most effective treatment. Request a consultation today.
Posted on behalf of The Vascular Birthmark Center: Gregory M. Levitin, MD
200 W. 57th St., Suite 1410
New York, NY 10019
Phone: (212) 316-0616