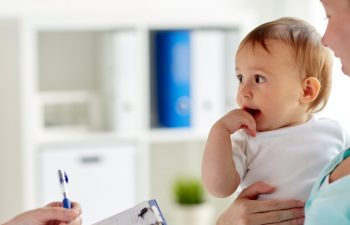 Upon considering the normal positioning of the cerebellum, brain stem and spinal cord, the cerebellum and parts of the brain stem rest above an opening in the skull. This opening, called the foramen magnum, permits the spinal cord to pass through it, according to the National Institute of Neurological Disorders and Stroke. Yet, when a portion of the cerebellum stretches below this opening and into the upper part of the spinal cord, this creates a structural defect called Chiari malformation (CM).
Interestingly, Chiari malformation affects the part of the brain controlling balance, resulting in a wide range of symptoms for those affected. However, symptoms are based on the compression of the tissues and nerves at the base of the skull, along with the buildup of pressure. This means that some individuals will not report any symptoms. Moreover, for those that do, headache is the primary complaint, especially after straining or coughing. Other symptoms include:
Neck pain
Hearing difficulties
Balance problems
Muscle weakness
Dizziness
Difficulty swallowing
Vomiting
Tinnitus (ringing or buzzing in the ears)
Scoliosis
Insomnia
Depression
Impaired hand coordination and fine motor skills
Chiari malformation manifests in three types, with the first developing during early childhood, while types II and III are congenital and present at the time of birth. Thus, treatment is based upon the type of CM and the degree in which brain tissues are affected by the malformation.
In cases where CM is not considered a precursor to other health problems, regular monitoring with an MRI is recommended. In addition, a patient might be prescribed pain medication to help manage symptoms. However, to stabilize symptoms and prevent further damage, surgery is often needed to create more space for the cerebellum and ease the pressure placed on the spinal cord.
As a trusted specialist known for devoting personalized attention to patients suffering from a vascular anomaly and/or malformation, Dr. Greg Levitin is a board certified Otolaryngologist-Head and Neck Surgeon treating patients across the U.S. from two offices—New York City and Los Angeles (VBC-LA) California.  Southwestern U.S. residents can schedule a free consultation with Dr. Levitin at his satellite office located in Beverly Hills, so please call today!
Posted on behalf of The Vascular Birthmark Center: Gregory M. Levitin, MD
200 W. 57th St., Suite 1410
New York, NY 10019
Phone: (212) 316-0616