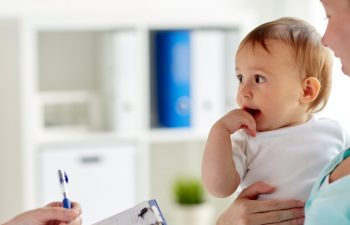 Here we are at the start of another New Year that holds promises of new hopes, new beginnings and new choices. For those with birthmarks and parents who have a child with a birthmark, there are decisions to be made, and what better time than now to give those decisions serious consideration. If you or your child have a vascular birthmark, you may be asking what needs to be done, and how should I proceed?
Health First
Nearly 10% of all newborns come into the world with a birthmark. These vascular anomalies come in various sizes and colors, ranging from shades of brown to blue, red or pink. Some birthmarks are minor and of little consequence. About 50-60% will require some type of treatment.
Hemangiomas are non-cancerous tumors present at birth, but they tend to disappear on their own by the time the child is seven years old. Surgical or medical intervention is usually needed only in the event that the tumor interferes with vital functions like breathing, vision or hearing.
Vascular Malformations are also non-cancerous. These are lesions that are present at birth and grow slowly as your child grows. They include: port wine stains, venous malformations – which can look like a hemangioma, lymphatic malformations and arteriovenous malformations. These vascular malformations continue to grow throughout a person's life.
The most important thing is to have any type of birthmark checked. Your doctor will advise you on what, if any, next steps need to be taken. Adults with a vascular birthmark may come to a point where they are considering some type of cosmetic remedy to remove or disguise the appearance of it.
The Value of Experience
Whether you are an adult making the choice for yourself, or a parent with concerns for your child, the value of experience in addressing vascular birthmarks cannot be underestimated. Specialists in this area are familiar with research, the newest technologies and methods of treatment. They offer the best treatment options available.
Deciding to proceed with treatment is an important and potentially life-changing decision. When you are making this decision, trust the Vascular Birthmark Center of New York to give you the information you need. We are one of the world leaders in birthmarks specialists. Contact us today to schedule your consultation appointment. When choosing to proceed, trust us for kind, compassionate and excellent care.
Posted on behalf of The Vascular Birthmark Center: Gregory M. Levitin, MD
200 W. 57th St., Suite 1410
New York, NY 10019
Phone: (212) 316-0616