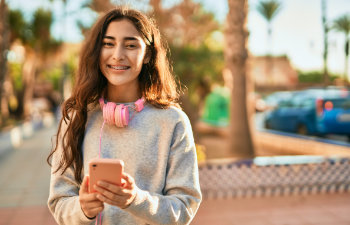 Many people are self-conscious about their birthmarks and wish to have them removed. However, one concern that often arises is whether birthmark removal will leave scars. The answer to this question varies depending on the type of birthmark and the method used to remove it.
At The Vascular Birthmark Center, our specialists use a variety of treatments to reduce the appearance of or remove birthmarks when warranted. Your provider will determine the best treatment according to factors specific to your case.
Why Have Birthmarks Removed?
Some birthmarks cause physical complications and are better removed. Birthmarks that grow or develop and compromise vision, movement or other bodily functions can be removed by our specialists in New York.
Other birthmarks may cause emotional trauma due to their visibility. Birthmarks on the face, neck, arms, shoulders or legs may make some patients self-conscious or embarrassed to be seen in public. This is a totally legitimate concern, and our specialists remove birthmarks or work to reduce their visibility to help improve our patient's quality of life.
How Are Birthmarks Removed?
Laser therapy is a standard removal method for flat birthmarks, such as those caused by pigmentation or blood vessels. This involves using a laser to target and break down the pigment or blood vessels, which the body absorbs and eliminates. Laser therapy for birthmark removal typically does not leave scars when done correctly. However, in some cases, there may be some temporary redness and swelling in the treated area.
Surgery may be necessary to remove the affected tissue for raised birthmarks, such as moles or hemangiomas. In these cases, scarring is a more likely outcome. However, the extent of scarring can vary depending on factors such as the size and location of the birthmark, as well as the skill of the surgeon.
Another factor that can impact scarring is the method used to close the wound after birthmark removal. For example, some surgeons may use a skin graft or flap to cover the area, which can result in a more noticeable scar. Others may opt for a technique known as primary closure, which involves using sutures to bring the edges of the wound together. This method typically results in a smaller scar. Suturing the incision with delicate, dissolvable stitches can also reduce scarring.
Experienced Birthmark Care in New York
Ultimately, the decision to undergo birthmark removal should be made in consultation with one of the qualified birthmark specialists at The Vascular Birthmark Center. They can evaluate your needs and guide you on the best treatment options for your situation. With proper care and attention, it is possible to minimize the risk of scarring and achieve a positive outcome from birthmark removal.
Contact us in New York to learn more about birthmark treatment and removal and how we can help you.
Posted on behalf of The Vascular Birthmark Center: Gregory M. Levitin, MD
200 W. 57th St., Suite 1410
New York, NY 10019
Phone: (212) 316-0616