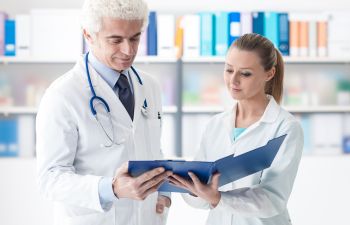 When your child is born, it is a joyous time of celebration and not a little amount of concern. Newborns require quite a bit of hands-on care that keeps parents busy. If not recognized at birth, it is often during these hands-on chores that parents may spot some type of birthmark. Many can be small and hidden, or even appear days or weeks after birth.
Any potential problem with your child is cause for concern, and some birthmarks can require medical evaluation or even treatment. How serious is your child's birthmark? Will it develop into something worse? Will it go away on its own? Will my child need surgical treatment for a birthmark? These and other questions can be answered by a board-certified Otolaryngologist-Head and Neck Surgeon that specializes in treating birthmarks.
What Types of Birthmarks Require Surgery?
Many of the most common birthmarks are caused by either a concentration of blood vessels or extra skin pigmentation. Some examples of these types of birthmarks include port wine stains and hemangiomas, which are called vascular birthmarks, and nevi and café-au-lait spots, which are known as pigmented birthmarks.
Whether or not a birthmark requires a surgical removal depends on different factors. The person's desires, any aesthetic impact and medical risks or complications are just some of the reasons you may consider having a birthmark removed. Dr. Gregory Levitin, our board-certified otolaryngologist-head and neck surgeon at Vascular Birthmark Center, can evaluate the birthmark in question and recommend options.
Dr. Gregory Levitin, Board-certified Otolaryngologist-Head and Neck Surgeon
When surgical removal of a birthmark is warranted, you want to choose the best qualified surgeon. Dr. Gregory Levitin is eminently qualified to perform surgical treatments on various types of birthmarks, and is a renowned leader in the diagnosis and management of vascular birthmarks. His extensive training and experience have made him one of the top surgeons for treating birthmarks, including removals, across the country.
When your child develops a birthmark that causes concern, schedule a consultation at the Vascular Birthmark Center with Dr. Levitin. If surgical removal or treatment is warranted, you can have peace of mind about the skills and qualifications of your surgeon.
Posted on behalf of The Vascular Birthmark Center: Gregory M. Levitin, MD
200 W. 57th St., Suite 1410
New York, NY 10019
Phone: (212) 316-0616