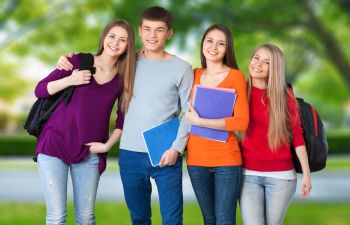 When your adolescent or teenager suffers a nosebleed, it is rarely a cause for alarm. Some initial parental investigation usually discovers the underlying cause is excessive nose picking, experimenting with foreign objects in the nose, allergies or dry air. Even a new medication can trigger a nosebleed in some cases.
Many outside factors can irritate the delicate blood vessels in the front portion of the nose and cause bleeding. It is when nosebleeds become frequent and unexplained occurrences that parents should take more notice. If your child or teenager seems to get a nosebleed at least once a week, or more, you should see your child's doctor for a likely cause. Most cases of frequent nosebleeds can be easily treated.
When Nosebleeds Become an Issue for Concern
One particular cause for frequent nosebleeds that requires diagnosis and treatment by a vascular specialist is Osler-Weber-Rendu Syndrome. This is a disorder where excessive bleeding can occur due to abnormal blood vessels. One of the most common and earliest symptoms to develop is frequent nosebleeds, usually beginning during the teenage years.
Other symptoms that can develop later include abnormal blood vessels that develop on the lips or whites of the eyes, evidence of blood in vomit, passing dark or bloody stools and sudden fatigue, such as feeling weak and faint. This is likely evidence of problematic blood loss due to weakened blood vessels.
Diagnosis and treatments for Osler-Weber-Rendu Syndrome are available at Vascular Birthmark Center of New York and Los Angeles. Our vascular specialist, Dr. Gregory Levitin, can determine the severity and extent of this condition and begin targeted treatments to manage the condition. Treatments are very effective, but a correct diagnosis is crucial.
Call or send an online message today to ask about Osler-Weber-Rendu Syndrome diagnosis and treatment with the experienced team at Vascular Birthmark Center.
Posted on behalf of The Vascular Birthmark Center: Gregory M. Levitin, MD
200 W. 57th St., Suite 1410
New York, NY 10019
Phone: (212) 316-0616