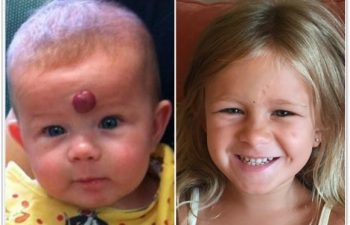 Hearing the term vascular tumor associated with your newborn can be terrifying for new parents. Before you panic, there are a few things you should know about these anomalies. You will have many questions, and here are the answers to four of them.
What is a Vascular Tumor?
A vascular tumor is one that is formed from the body's vascular system. These tumors grow from cells that create blood vessels or lymph vessels. They can form anyplace on the body. Testing can determine whether or not a tumor is cancerous.
In children, vascular tumors are generally classified into four groups:
Benign
Intermediate (locally aggressive)
Intermediate (rarely metastasizing)
Malignant
Testing is performed to detect any tumors and make a determination as to whether or not malignancy is involved.
What is Infantile Hemangioma?
There are several types of vascular tumors. In children, the most common is infantile hemangioma. This type of tumor is benign, meaning it is not cancerous. In many cases, this type of tumor will eventually go away on its own.
How is Testing Performed?
Your doctor will examine your child and make recommendations regarding the type of testing needed. Tests may include imaging, such as ultrasound, CT scan and MRI. Imaging tests can reveal the location and size of vascular tumors. A biopsy may be necessary to study the cells in the tumor.
How Are Vascular Tumors Treated?
Treatment for these tumors is determined by your child's health care team. After studying the health history and results from testing, a treatment plan is created and may include a variety of approaches. Treatment options take into consideration whether or not the tumor is malignant.
There are standard treatments for childhood vascular tumors. These are the treatments which have been used for years in addressing these types of tumors. New treatments are constantly being developed. Clinical trials are used to study their effectiveness.
A vascular tumor diagnosis understandably causes deep concern for parents. At Vascular Birthmark Center, we provide patient-centered, compassionate care. Your child receives personalized care because every child is unique. Contact us to schedule a consultation appointment.
Posted on behalf of The Vascular Birthmark Center: Gregory M. Levitin, MD
200 W. 57th St., Suite 1410
New York, NY 10019
Phone: (212) 316-0616