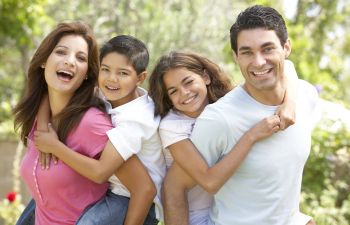 Osler-Weber-Rendu Syndrome is a rare genetic disorder that affects the blood vessels in the body. The most significant risk with this condition is excessive bleeding from faulty blood vessels. This can occur through the skin and is frequently observed first in the nose during the teenage years. Internal bleeding can also occur, which can be dangerous if it affects the heart, lungs or other organs. Treatments for this condition are very effective and allow patients to live normal lives.
Here are some of the most frequently asked questions about Osler-Weber-Rendu Syndrome.
What Does HHT Stand For?
The more technical term for Osler-Weber-Rendu Syndrome is HHT, and it stands for "Hereditary Hemorrhagic Telangiectasia." It is more commonly called Osler-Weber-Rendu Syndrome after the doctors who first discovered this genetic disorder. The term Hereditary Hemorrhagic Telangiectasia can be broken down for a better understanding of the condition:
Hereditary – this means the disorder can be passed on from generation to generation.
Hemorrhagic – this means prone to hemorrhage, or bleed.
Telangiectasia – this word describes tangles of small blood vessels that are common with this disorder.
What Causes Osler-Weber-Rendu Syndrome, or HHT?
Osler-Weber-Rendu Syndrome is a genetic disease, which means it occurs when a gene you inherit from a parent mutates. Since your genes carry the blueprints for how your body will make proteins, a blueprint with mistakes (mutated gene) will not allow your body to make proteins properly. This particular mutation causes your body to develop abnormal blood vessels. If you do not inherit this mutated gene, you will not get HHT.
What Are the Symptoms of Osler-Weber-Rendu Syndrome?
Symptoms of this disorder are related to bleeding. Nosebleeds are common, as well as red spots on your skin from bleeding vessels just underneath the skin. Internal bleeding from vascular malformations in the organs can cause anemia, shortness of breath, bloody stools, bloody saliva and other signs of internal blood loss.
Can I Have Children if I Have HHT?
Yes. Women with HHT can have children. A vascular specialist will likely require some testing for abnormal internal blood vessels and treatment if any are discovered. These screenings are often carried out toward the end of your pregnancy. Any necessary treatments are also performed before delivery.
Will My Children Have HHT if I Have It?
Osler-Weber-Rendu Syndrome is hereditary, so it is possible for you to pass on the mutated gene to your children. HHT is an autosomal dominant disease. If you have HHT, each child has a 50% chance of inheriting the gene and getting Osler-Weber-Rendu Syndrome.
Do People with Osler-Weber-Rendu Syndrome Have a Normal Life Span?
Yes. Osler-Weber-Rendu Syndrome is a completely treatable condition that allows patients to live normal lives with a normal life expectancy. This takes into consideration that your HHT is diagnosed and treated accordingly as needed.
For other questions about Osler-Weber-Rendu Syndrome, or HHT, contact our specialists at The Vascular Birthmark Center in New York.
Posted on behalf of The Vascular Birthmark Center: Gregory M. Levitin, MD
200 W. 57th St., Suite 1410
New York, NY 10019
Phone: (212) 316-0616