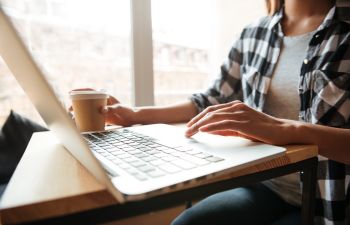 When 2020 began, very few people were aware of how drastically life would change in a matter of weeks. The changes have affected just about every area of our lives. Though telemedicine has been around for a while, using it as a primary method for non-emergency doctor visits has increased tremendously.
Like any new practice, getting used to handling medical concerns via phone or virtual meeting can seem daunting at first. However, this alternative to exposure to COVID-19 is a much better option for keeping everyone safe. We want you to get the most out of your virtual visits. Here are a few pointers to help.
Start with Preparation
Preparing for a virtual meeting with your doctor is going to be a little different than an in-person visit. Some things will be the same, such as writing down your concerns and questions. This ensures that everything you want to cover will be addressed. Getting sidetracked is easy, especially when dealing with the novelty of the situation.
For clarity, you can ask yourself these questions:
Why do I need to talk to the Doctor today?
What do I hope to accomplish with this visit?
You want to get the most out of your time, and you can do that by being clear on what you hope to accomplish during the visit. Write down any symptoms or changes you have noticed, so you can give the doctor a detailed idea of the situation.
Choose the Best Time and Place
Many households are active with kids and adults home all day. Finding a quiet place to conduct your virtual meeting may be challenging. Choose a time and place when there are few distractions and the noise level is low. Remember that background noise on a call can be a problem and make it difficult to hear.
If you are using a cell phone, make sure the reception is adequate. Ideally, the connection will be clear without interference. Turn off spam blockers on your phone near the time of your appointment. If your phone does not recognize the number, you may miss your doctor's call.
If using a computer, try to get the best connection. Some services may be better than others and give you a clearer picture. Troubleshoot issues before time for your virtual appointment.
Though the Vascular Birthmark Center is temporarily closed, we do look forward to serving you virtually. Call or contact us via our website to schedule your virtual visit today.
Posted on behalf of The Vascular Birthmark Center: Gregory M. Levitin, MD
200 W. 57th St., Suite 1410
New York, NY 10019
Phone: (212) 316-0616