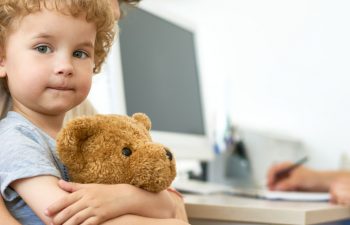 Affecting how nerve cells form or grow, Neurofibromatosis is a genetic disorder that is hereditary or a result of a mutation. Specifically, the disorder causes tumors to grow on nerve tissues. Medline Plus explains that while these tumors are usually benign, there are some instances in which they can become cancerous. Consider the following types of Neurofibromatosis:
Type 1 (NF1) – While symptoms could be present at birth, they usually begin in childhood with skin changes and deformed bones. Specific skin conditions might include light brown spots, as well as soft bumps beneath the skin and/or freckled armpits or groin.
Type 2 (NF2) – Symptoms often begin in the teen years, and include hearing loss, ringing in the ears and poor balance due to tumors forming in the ears.
Schwannomatosis – As a rare form of Neurofibromatosis, this type presents during the early 20's and causes severe pain, numbness and muscle loss.
Given the above-mentioned types, it's important to understand that symptoms are typically mild in the majority of cases. Yet, complex cases could result in cardiovascular issues, loss of vision and learning difficulties. Because tumors are not restricted in regards to where they form, they could develop on the brain or the spinal cord.
Though there is no cure for Neurofibromatosis, there are effective ways to manage the disorder. When the tumors are affecting the nervous system, partial or full removal is one way to lessen symptoms. Other forms of treatment include pain management and fostering learning development. As with many conditions, treatment is tailored to the individual, and is focused on relieving pain and reducing the impact of symptoms.
Early Diagnosis Is Key
If you are the parent of a child or teen experiencing symptoms of Neurofibromatosis, it is imperative to consult with a doctor quickly. An early diagnosis is key to effectively managing the symptoms associated with Neurofibromatosis.
Dr. Greg Levitin at Vascular Birthmark Center regularly evaluates patients with complex and advanced genetic diseases, working closely with patients and their families to develop a specialized treatment protocol that is safe and effective. To schedule an appointment, call today.
Posted on behalf of The Vascular Birthmark Center: Gregory M. Levitin, MD
200 W. 57th St., Suite 1410
New York, NY 10019
Phone: (212) 316-0616