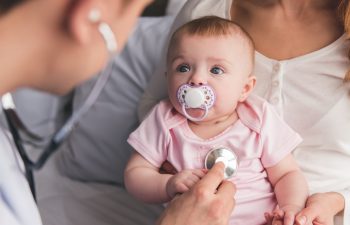 As the temperatures change and drop this fall there are many changes that happen in the world around us. You may also be experiencing some physical changes as well in response to the lowering temperatures. Sicknesses like colds and flus begin to occur and side effects from those illnesses occur as well. In addition to illness, the heat has most likely been turned on in your home. This can cause dryness in your home and your nose! Dry noses can cause nosebleeds.
There is another, more serious disorder that causes frequent nosebleeds. This disorder is called Osler-Weber-Rendu syndrome (hereditary hemorrhagic telangiectasia, HHT). This disorder is inherited and can cause excessive bleeding. The disease is not life threatening and many patients do not know that they have it until a family member is diagnosed with it.
Symptoms of Osler-Weber-Rendu syndrome vary greatly from patient to patient, however there are some common symptoms that you may have, usually beginning with nosebleeds in your teenage years.
Other Common Symptoms
Telangiectasia blood vessels in your skin (usually appear in your 20s or 30s)
Abnormal blood vessels that develop on your lips and even the whites of your eyes.
Vomiting blood
Passing dark or bloody stools
Sudden onset of fatigue
A feeling of weakness or faintness
If you think you have Osler-Weber-Rendu syndrome, call Vascular Birthmark Center. We are equipped to assess you, diagnose your issue and get you on the right track toward safe and effective treatment. Call us today for a full evaluation.
Posted on behalf of The Vascular Birthmark Center: Gregory M. Levitin, MD
200 W. 57th St., Suite 1410
New York, NY 10019
Phone: (212) 316-0616