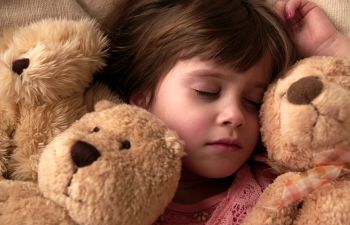 Children are full of energy most of the time. When your little one's head hurts, that energy level diminishes and the crankiness increases. There can be many factors involved in a headache. Most commonly, illnesses such as colds and flu, or ear or sinus infections, can lead to headaches. Kids can also develop them due to food or beverage allergies. Sometimes kids have them as a result of emotional upset. There is also another possibility about which parents should be aware.
Chiari Malformation is a condition that can cause headaches, along with other symptoms, when brain tissue extends into the spinal canal. There are different types of the disorder and severity within types can vary. During infancy or childhood, when severe enough, Chiari malformation can cause complications that could be life-threatening.
Types of Chiari Malformation
There are three types of this disorder. Type l occurs as the brain and skull are growing. Symptoms may not present until the person is an older child and sometimes not until adulthood. Type II and Type III are pediatric forms and are congenital or present at birth.
Type III pediatric Chiari malformation is not very common, but symptoms can be concerning. Type I and Type II are not as serious; however, symptoms can be problematic. Both Type II and Type III are usually diagnosed at birth or during pregnancy when an ultrasound is performed.
When symptoms occur, treatment is determined by the severity of the condition. In some instances, the disorder is regularly monitored, while with more severe cases, medication and surgery may be required. Very mild cases of Chiari may not require any treatment.
Headaches and Chiari Malformation
One of the classic symptoms of this disorder is the headache. They can be severe and most often occur after sudden bouts of sneezing, coughing or straining. If your child suffers from headaches, you should seek medical attention.
Vascular anomalies and/or malformations are treated effectively and with great compassion at the Vascular Birthmark Center. Contact us to schedule a consultation appointment with Dr. Greg Levitin.
Posted on behalf of The Vascular Birthmark Center: Gregory M. Levitin, MD
200 W. 57th St., Suite 1410
New York, NY 10019
Phone: (212) 316-0616